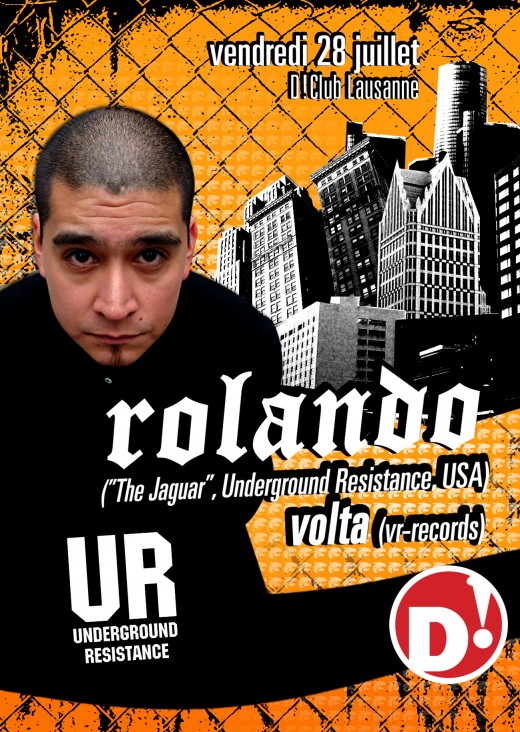 Rolando (The Jaguar – UR), Volta (vr-records)
Vendredi 28 juillet 2006, D!club Lausanne
L'electro de Detroit dans toute sa splendeur!! Rolando, maître qui nous à livré le splendide « Knights of The Jaguar », devenu un classique, fait dès ses débuts partie de la célèbre écurie Underground Resistance fondée par Mad Mike, Jeff Mills et Robert Hood. De nos jours, volant de ses propres ailes avec des projets tel que Los Hermanos, Rolando vient de sortir en mai une compilation sur le célèbre label NRK, compilant des productions inédites de son propre crû, mais aussi des classique de Vince Watson, Sueno Latino (Derrick May), Sneak, Hipp-e et Ame…. Du son comme on l'aime !!!
Tags: D!club, The Jaguar, Underground Resistance, Volta