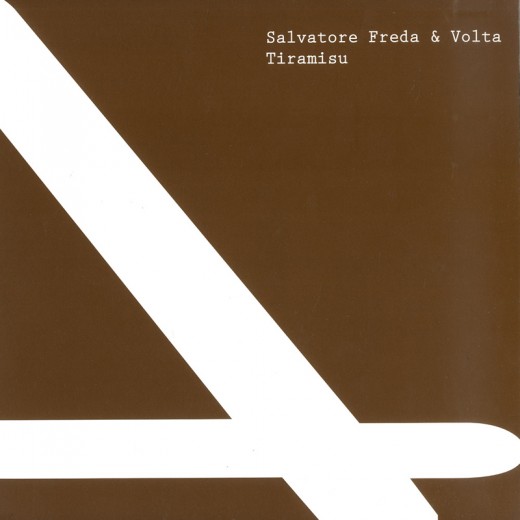 Hypno Monster !! DJ MADSKILLZ REMIX BIG WITH RICHIE HAWTIN, LUCIANO, JORIS VOORN, DUBFIRE, GREGOR TRESHER, KAROTTE, BART SKILS.. With former releases on Trapez, Liebe Detail and Cadenza (with Michel Cleis), Salvatore Freda & Volta are about to become big news!
Volta & Salvatore Freda
"TIRAMISU"
Label: AREA REMOTE
Catalog No.: Area012
Genre: TECHNO-HOUSE
Format: 12I
Release date: 14-09-2009
TRACKLISTING
1. Volta & Salvatore Freda – Tiramisu
2. Dj Madskillz remix
DJ COMMENTS FEEDBACK
Richie Hawtin: « great release,thank you »
Luciano: » love the madskillz remix, in my chart! »
Loco Dice: « BOMB!!! »
Josh Wink; « played the madskillz remix over the weekend to great response!!! »
Joris Voorn: « the madskillz remix works like crazy on the dancefloor! »
Adam Beyer: « madskillz remix does his job perfectly!
Christian Smith: « superb stuff, as always »
Karotte: « the madskillz remix is amaaaaaaaaaaazzzzzzzing!!!!!!!!! » http://www.youtube.com/watch?v=amoXnk4PjSA
Dubfire: « excellent madskillz remix »
Gregor Tresher: « karotte played the madskillz rmx at love family park i ran straight into the dj booth to check what it was, TOTAL MAYHEM!!! »
Bart Skils: « best tune for the summer season sofar.. absolute bomb! »
Shinedoe: The orginal is nice, but I like to play out Madskillz remix. It's amazing dancefloor slammer.
Tobi Neumann: massive tunes indeed! i was playing on a lovely open air yesterday in berlin and dropped to of the 3 tracks. reactions of the crowd were amazing. full support!
Sebo K: massive peaktime material. full support from me.
Sergio Munoz: great grooves on tiramisu!!! loving that melody!!! will play orig and remix for shure!!!
Edwin Oosterwal: Madskillz Remix! Like you say: It's massive!
Michel de Hey: It's a big one!
Tags: Area Remote, Madskillz, Production, Salvatore Freda, Tiramisu, Volta